Categories
Categories
Brands
Brands
'86 to '17 FLST Harley Heritage Softail Batwing Fairing 78-0000
'86 to '17 FLST Harley Heritage Softail Batwing Fairing 78-0000
'86 to '17 FLST Harley Heritage Softail Batwing Fairing 78-0000
Product Description
Compatibility
FLST Heritage Softail 1986-2017

We also offer a fairing for 2018 an up models. See our other ads
Let's face it, you wouldn't ride a softail if comfort was not important to you. Whether it's a Standard, Custom, Springer or whatever, you chose your softail for comfort over the long haul. A new Vector Batwing Fairing can take that comfort to the next level and beyond. Forget the cold, cold wind. Make road debris a distant memory. And have your electronic components at your fingers with one easy-to-install accessory – a Vector Batwing Fairing.
As a Harley rider, you clearly don't settle for second best. You go for the best materials, superior design and premier fit and finish. So do we. Hand laid fiberglass construction, instead of stamped out ABS plastic. Smooth and tough gelcoat finish instead of cheap primer. Customized design for a great fit that's easy to install.
Take your riding comfort to the max and enjoy the road even more. Get your hands on (or rather behind) a Vector Batwing Fairing.
These fairings are designed to fit the Softail models listed above but there are many different models, factory upgrades, and custom aftermarket parts so some modification may be necessary. Each fairing comes with one clear and one tinted windshield at no additional cost.
* If your motorcycle does not have the OEM windshield mounts as shown in the below photo, then there are numerous aftermarket options for Harley OEM windshield grommets.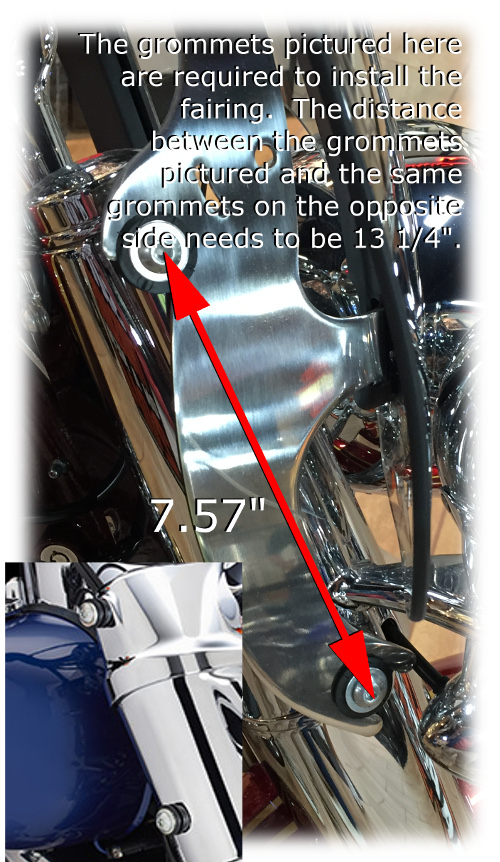 NOTE: Before placing your order, please measure your motorcycle to ensure that our fairings will fit your bike.
Specification
Product Reviews
Find Similar Products by Category
Customers also viewed