Categories
Categories
Brands
Brands
Harley Road King Batwing Fairing 76-0000
Harley Road King Batwing Fairing 76-0000
Harley Road King Batwing Fairing 76-0000
Product Description
Fits most Road King models including Classic and Special
It truly is the king of the road. With FL forks, full fenders, chrome headlight, air-adjustable suspension and a lot more, the Harley-Davidson Road King begs you to ride it for the long haul. It's as though you simply cannot take it too far. A Vector Batwing Fairing adds to the perception that on the road ahead there's no end in sight. With solid, hand laid fiberglass construction, customized design, a smooth gelcoat finish and places for your critical stereo and electronic components, the promise of ultimate comfort and confidence reach maximum levels.
When you're riding long distance on a Road King, you simply don't need a cold wind in your face. You don't need to be buffeted by debris. You do, however, need to enjoy maximum comfort and convenience. You also need to know the components you've added to your machine deserve to be there. Just like you do.
The Harley-Davidson Road King may be the ultimate in long distance touring, but a new Vector Batwing Fairing can take it to a higher level.
These fairings are designed to fit 1994 - present Harley-Davidson Road King and FLHTC Electra Glide Classic but there are many different models, factory upgrades, and custom aftermarket parts so some modification may be necessary. Each fairing comes with one clear and one tinted windshield at no additional cost.
Note: There are three fairing style options
(1) Base Price - Smooth Front Fairing

(2) Base Price + $30.00 - Simulated Vent Fairing - Accepts digital media receiver and not a traditional single DIN head unit
(3) Base Price + $40.00 - Simulated Vent Open Glove Box Fairing - No Cutouts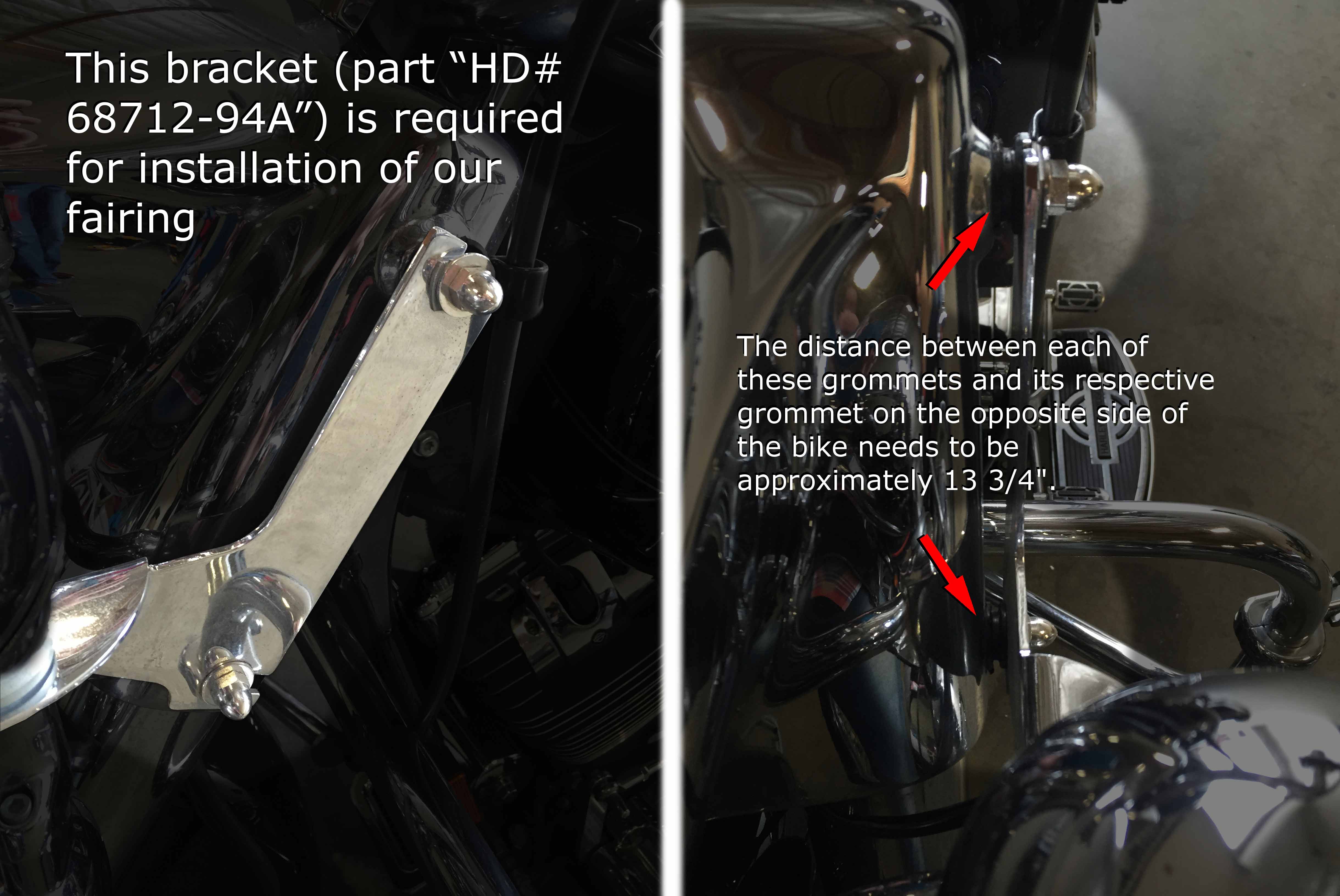 NOTE: Part HD#68712-94A is required to install our fairing.
OEM Harley Davidson windscreens, 96-2013 Street Glide and Electra Glide models, fit this batwing fairing.
NOTE: The Vector Batwing Fairing Does Not have a functioning vent. The words "simulated vent" and "vented-look" refer to the cosmetic design of this fairing, which makes it appear to have a vent. We do not offer a truly vented fairing.
Specification
Product Reviews
Find Similar Products by Category
Fitment