Categories
Categories
Brands
Brands
Yamaha Road Star Batwing Fairing 77-0000
Yamaha Road Star Batwing Fairing 77-0000
Yamaha Road Star Batwing Fairing 77-0000
Product Description
1999-2009 Yamaha Road Star 1600/1700 Batwing Fairing
2010 - 2014 Yamaha Road Star (Roadstar models include: Midnight, Silverado, Midnight Silverado, Silver Edition and Silverado Silver Edition)

Most Road Star riders will tell you their bike is exactly that: a star. In Europe, it's known as the Wild Star, a designation that clearly describes its combination of cruiser styling and road eating power. When you climb aboard and settle in, you feel ready for the road. Add a Vector Batwing Fairing and yourself the best possible cruising experience. Channeling all that wind over your head will eliminate all the unwanted upper body workout, particularly at higher speeds.
In addition to helping you relax in the saddle, the Vector's hand-laid fiberglass construction and strong gelcoat finish will help put your mind at ease. You can even save on fuel! Like every Vector Batwing Fairing, the Road Star model is carefully designed to be easy to install. You'll be back on the road and riding with increased comfort in no time.
Yamaha created the Star brand to demonstrate their focus on cruisers. Our Vector brand demonstrates our focused commitment to quality: hand-laid fiberglass construction, tough gelcoat finish, and beautiful, functional design. Add a Vector to your Road Star and get out there!
These fairings are designed to fit 1999-2009 Yamaha Roadstar 1600/1700 but there are many different models, factory upgrades, and custom aftermarket parts so some modification may be necessary. Each fairing comes with one clear and one tinted windshield at no additional cost.
You will need genuine Yamaha part # STR-4WM03-40-00 "Stock OEM Silverado Style windscreen brackets" (not included). The supplied mounting brackets bolt to these windscreen brackets. (To confirm that you have Silverado brackets) The brackets will be mounted on the outside of the forks as shown in the photo below and will be approximately 14 1/2" (inches) apart.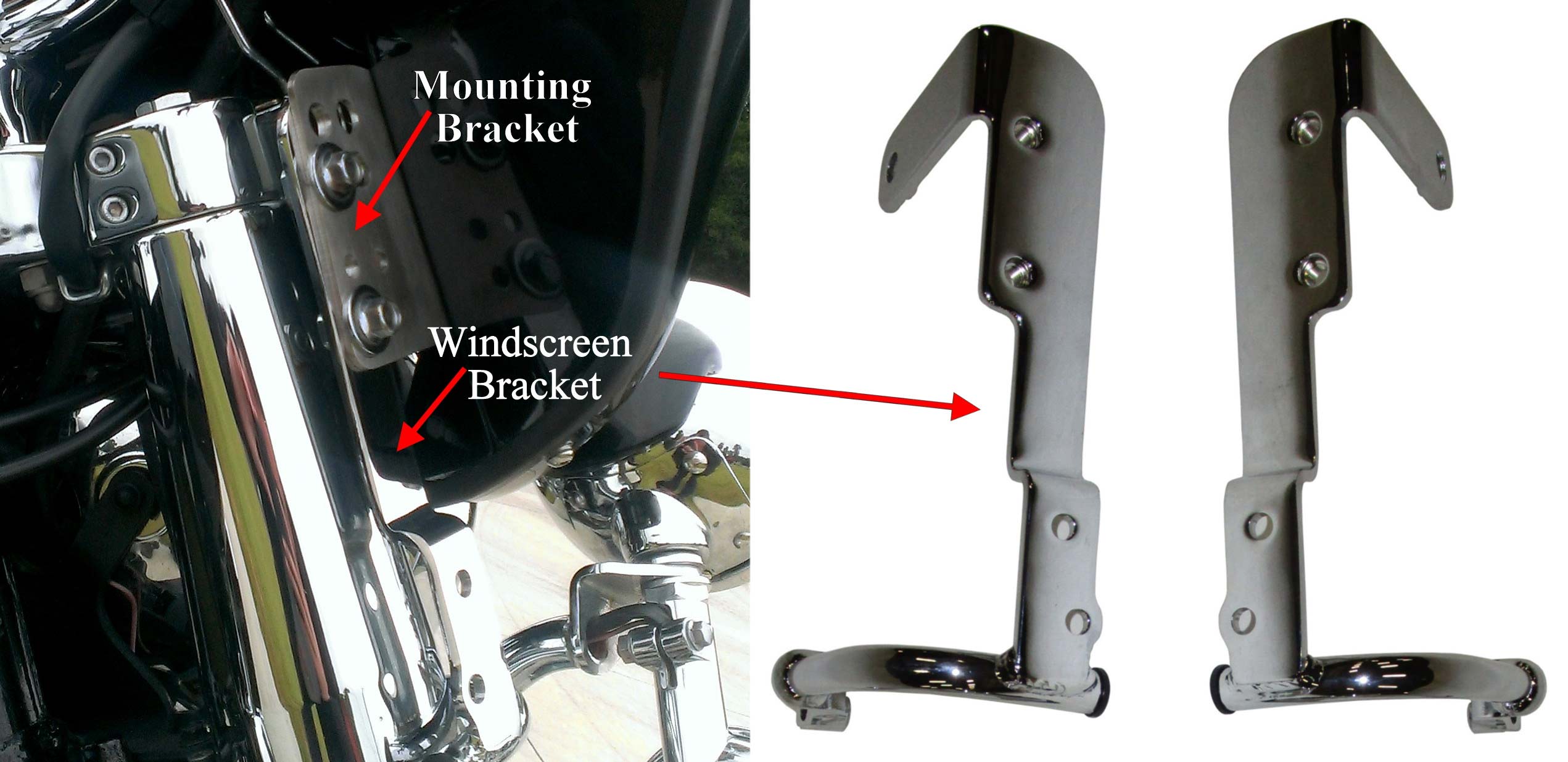 Specification
Product Reviews
Find Similar Products by Category
Customers also viewed